What are Prepaid Cards?
Prepaid credit cards are used to access and spend money loaded on them in advance. It is used like a regular debit card, but no bank account is affiliated with it. You must supply the money on the card before you can use it.
Although not recommended for everyone, prepaid cards are very useful for a wide variety of needs. For one reason or another, many people don't have a fixed bank, have little credit, or have a spending limit. Prepaid cards offer an effective alternative to credit and debit cards. They are also very useful for teaching younger people about spending and budgeting.
Advantages of a prepaid card
– Does not require a bank account.
– Cannot be overdrawn; you only spend the money you have.
– If lost or stolen, the loss is limited to the amount loaded on the card.
– Since they are not affiliated with a bank account, the possibility of identity theft is limited.
– You can use them almost anywhere, withdraw cash from ATMs, or even receive your payroll payments directly to the card.
– More accessible to people with low credit.
Disadvantages
– Prepaid credit cards commonly charge any fees, including:
– Activation fees.
– Reload fees.
– ATM fees.
– Monthly service fees.
– Less Flexibility; you cannot withdraw or charge more money than you have already charged.
– Restrictions on how much you can load or withdraw in a certain period.
– Does not help you recover or increase your credit.
There are two types of prepaid cards:
– Non-reloadable ones, which are those whose balance can be used only once, after which it becomes invalid.
– Rechargeable cards, which are those that you can recharge over and over again and use whenever you want.
Prepaid cards are widely used to allocate fixed monthly amounts of money from one person to another. For example, payroll cards, government benefit cards, cards issued for disbursing student loans and benefits, etc.
The prepaid card works similarly to a debit card since you can make point-of-sale purchases and withdrawals at authorized ATMs as long as the card has an available balance. It should be noted that this balance has a maximum limit, so you will not be able to reload more than the amount set for the card.
Differences between a prepaid card and a debit or credit card
As we have mentioned, the operation of the prepaid card is similar to that of the debit card since you can only make use of the available funds. But one of the differences between a prepaid card and a debit card is that the latter is linked to your bank account, so when you use it, you are using the funds in your bank account.
However, the prepaid card is not linked to a bank account, so the funds you use from it are not in any bank account but on the card itself, and they are the funds that have been reloaded onto it.
How to obtain a prepaid credit card?
As in previous cases, it is an account that is associated with a current account but has the bonus that if you have a premium account Bnext allows you to enter multiple discounts. For recharges you can use online banking, you can phone, use the web or use the branch network. SMS notification service when purchases are made or withdrawals are made more than a certain amount.
It is not possible to count on a surplus balance at any time or in any situation, neither in a deferred nor direct way. And the most essential thing is that, as we said, there is no linkage with the rest of our items or banking or financial services. In addition to this, the administration and management of the card are through the Internet and immediately, both for recharges and cancellations and other operations.
Frequently Asked Questions About the Coin Card or Prepaid Card
If the card is a physical card, confirm that there are no fees for withdrawing money at an ATM, inquiring about the balance, or not using it for a while. The operation of these cards is very similar to that of a debit card, in the end, the money is taken out of the account because it has been previously debited.
The primary distinction is between physical and virtual cards, although recently virtual cards have been gaining ground over plastic cards. Charge the precise amount for your online purchases and if you have money left over, transfer it back to your account. One of the most interesting things about Bnext is its rewards system.
Features of a Prepaid Credit Card
A prepaid credit card is a financial product that you must recharge before using. The way these cards are used is more similar to the so-called "gift cards". Also, as you use your card, the amount you reload will be reduced.
Compared to other products, a credit card gives you a credit limit that you can borrow from the bank to make purchases.
In addition, you have the option of paying for your purchases in monthly installments or all at once. However, when it comes to prepaid cards, their management and use are much more like a checking or savings account than a conventional credit card. With a prepaid card, you don't have to worry about minimum monthly payments, finance charges, due dates, or late payments.
Types of Prepaid Credit Cards
Prepaid cards fall into two main categories:
Open Loop.
This type of prepaid card is marked with a network logo. For example, open loop cards are backed by merchant networks such as Visa, MasterCard, American Express, or Discover; and can be used worldwide, at any authorized merchant that accepts them.
Closed Loop
Closed-loop prepaid cards can only be used at certain merchants or specific locations of particular stores or franchises. Employers typically issue reloadable open-loop cards to employees to provide payments and benefits more easily.
Best prepaid credit cards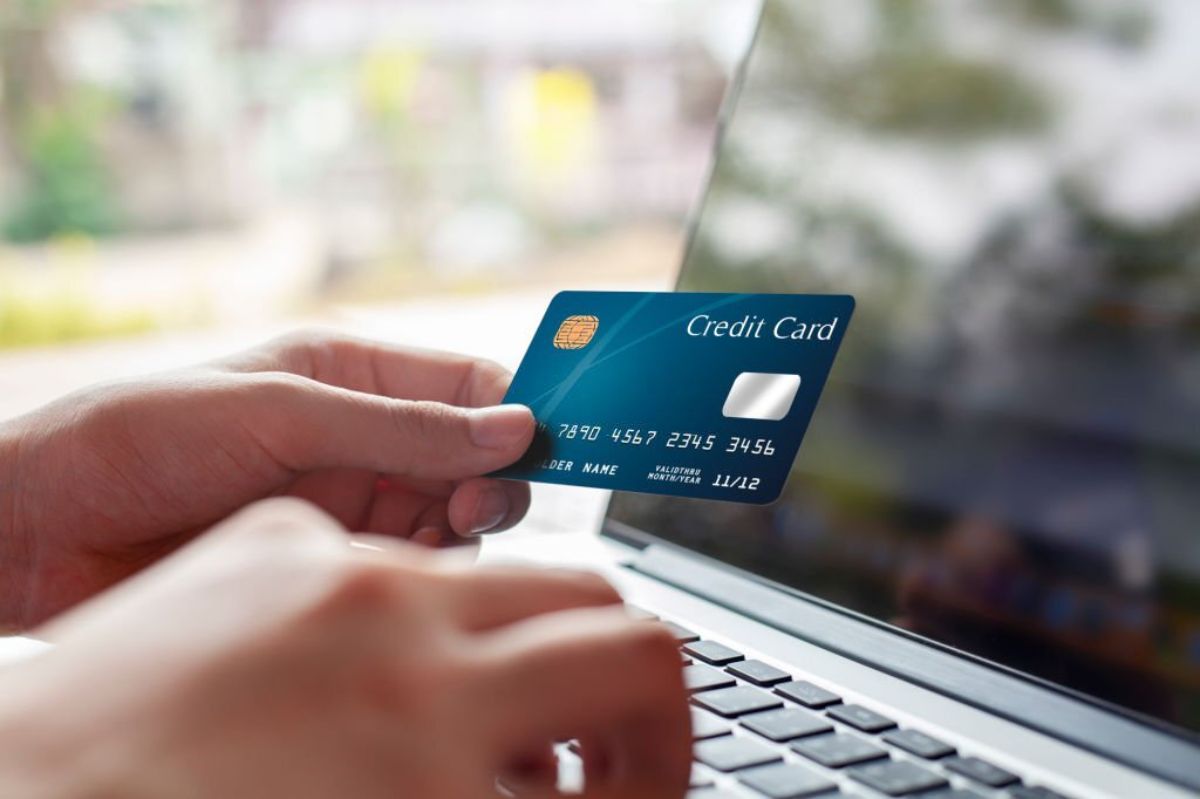 PAYPAL PREPAID CARD
The PayPal prepaid card belongs to the Mastercard network and is issued by Bancorp Bank. This product has a very special feature: You can make transfers from a PayPal account to the card itself for quick access to funds.
On the other hand, the PayPal Prepaid Mastercard is available to PayPal account holders and will help you make purchases at physical locations with your PayPal balance or withdraw money from an ATM. Also, this card comes with a welcome offer to earn up to 5% APY when you open an online savings account with Bancorp. The card also offers a "Refer a Friend" program that allows customers to earn commissions and cashback on their purchases.
Advantages
– Useful wherever Mastercard or PULSE cards are accepted.
– Get free cash back at retailer ATMs
– Free transfers from your PayPal account using your balance
– Savings account with up to 5.00% APY available.
Disadvantages
– Really expensive monthly fee
– Fee of up to $3.95 per cash load at a NetSpend Reload Network location.
– PayPal transfers are limited to $300 per day.
– No way to access online services without linking the card to a PayPal account.
– No way to access online services without linking the card to a PayPal account.
MOVO DIGITAL PREPAID VISA CARD
The Movo Digital Prepaid Visa card is a debit card that works as a credit card thanks to its "prepaid" mode. The main objective of this product is to link more payment options without the use of a traditional bank account, and it does so by providing some deposit and spending options without additional fees.
Now then, Movo's prepaid cards are the best option for those looking for virtual cards to make online purchases; although it is also the ideal card for those who need to transfer and pay with Bitcoin. Moreover, it has no monthly fees and offers free person-to-person transfers for any US resident.
However, keep in mind that the Movo Digital Prepaid Visa card falls short in terms of "physical card" protection this is because it does not include the added security of EMV chip technology.
Advantages
– No monthly maintenance fee if you keep your account active
– Virtual cards with CASH Card
– Transfer Bitcoin whenever you want
– Free balance transfers within the U.S.
– Mobile application offers full service
Disadvantages
– Third-party app (Ingo) required for checks
– No EMV chip
– Limited cash withdrawals at ATMs
– Only way to sign up is through the Movo Apple app or Google Play.
– The only way to register is through the Movo Apple or Google Play app.
Approval Requirements:
– Be at least 18 years old.
– Be a U.S. citizen or permanent resident.
– Have a valid U.S. residential address.
– Social Security Number, First Name, Last Name.
AMERICAN EXPRESS SERVE
The American Express Serve prepaid card is a debit card that is also used as a credit card because of its numerous benefits for online purchases. As you can guess, it belongs to the wide range of cards offered by American Express. In addition, this product is reloadable with low fees and is accepted anywhere that allows American Express payments.
Moreover, this product comes with security and membership benefits provided by American Express and can be reloaded in several different ways. It is important to note that it is not a credit card but a prepaid product. That is to say, this card cannot help you build credit or improve your FICO score; this is because it does not report your transactions to the credit bureaus.
Advantages
– No credit check
– No minimum balance
– No hidden fees
– FREE ATM withdrawals
– Access to card membership benefits such as Purchase Protection.
Disadvantages
– It is a prepaid card and not a credit card as such.
– Limited rewards
– The credit line is limited to the deposit you make
– Will not help you build credit or improve your FICO score
– Will not help you build credit or improve your FICO score
NETSPEND PREPAID CARD
The Netspend Prepaid Card offers a viable alternative to a checking or savings account. In addition, with this product, you can conveniently manage your finances and load money through various payment or reload methods. Although the card is associated with certain fees, it provides convenience and security for people with no credit history or those who for various reasons do not have a bank account.
Note that with this card you can access important features through your Netspend online account. The "main advantage" of this product is the interest savings; this is because you can get a high-yield savings account that offers a 5% APY on the first $1,000 in your account. Now, any portion of your balance beyond that will earn you a 0.50% APY.
Advantages
Easy access to load and withdraw cash within a network of retailers.
You can receive your paycheck up to two days in advance with direct deposit.
Courtesy overdraft grace period or cushion available with optional overdraft coverage.
Free balance transfers within the U.S.
Disadvantages
– High monthly fee for the basic rate plan and no way to waive the rate completely.
– No free network for reloads or cash withdrawals.
– Inactivity fee if you stop using the card.
– Optional overdraft service costs $20 per overdraft, up to five times per month.
– Optional overdraft service costs $20 per overdraft, up to five times per month.
Conclusion
Overall, prepaid cards offer many advantages to their users. However, those with credit cards have little reason to switch to this form of payment. Also, for security and personal information reasons, certain people should not use them. Additionally, if you are looking for a way to manage your money, credit or debit cards might be better options.