Reviews + Guide
Top 11 Best Antivirus Software in 2023
25-02-2023
Antivirus Software Introduction
The first step to staying safe online is to download antivirus software. It is the most effective way to protect your online devices against cybercriminals looking to exploit your online devices
Over the years, viruses have evolved their behavior and their purpose, but in general, their purpose remains the same – stealing your money. While threats come in a variety of forms, ransomware, malware, and Trojans are usually designed to either steal your data or cause enough damage that reversing their effects will cost you a lot. Finally, there are scammers who actively target you.
Well, we don't intend to scare you and you probably already know why virus protection is so important since you've reached this page. Fortunately, 2022's top antivirus providers offer up-to-date protection, additional features that prevent scams and are simple to install and use.
How do you figure out which antivirus provides the highest level of security and malware protection while at a reasonable price? Read on to know
What does antivirus do?
In simple terms, antivirus software identifies, removes, or isolates viruses and malware that could infect your computer. A virus is a computer code that is capable of replicating itself and attaching itself to the operating system for self-execution.
As soon as viruses enter, they can perform various functions, including encrypting critical data, destroying an operating system, leaking information, or even blocking access to the user's device. Malware and spyware perform similar activities, but mostly they track your online actions and collect your personal data.
There are three primary functions that antivirus software performs.
Determining whether a system contains malicious code.
Eliminating them through destruction or isolation.
The most important thing is keeping your device safe from such malicious codes.
You should be aware that not all antivirus software is capable of detecting every type of malware on your system. Therefore, you should be sure to install only the best antivirus software to protect yourself from cyber-attacks.

continue reading
Top 11 Best Antivirus Software in 2022
How Does Antivirus Remove Viruses?
Antivirus software can detect viruses, malicious codes, spyware, Trojan horses, and other malware programs that can infect the system and cause it to malfunction. It does this in three different ways.
Specific detection – This is a malware detection method in which the antivirus scans the device for predefined code bases to identify suspected malware. These codes are compared against predefined characteristics, and those that match are alienated.


Generic detection – Some predefined characteristics may not apply to all kinds of viruses. In this case, the antivirus program analyzes malware codes using its knowledge base. Once confirmed it alienates the pieces that appear malicious. Afterwards, the user may decide whether they consider the program to be safe, and if they are uncertain, the program will be removed.


Heuristic detection – One of the most challenging is the final one, because if the AV software does not recognize the malware or virus. Therefore, the antivirus scans the system, looking for actions that appear abnormal or raise red flags. As soon as a program is identified as infringing, it is marked for removal or alienation from the system.
How to choose the best antivirus software?
Cybercriminals are proficient in targeting machines across various operating systems (OS), so it doesn't matter if you have an Android or Windows or Mac computer. It's crucial to choose an antivirus program that is tailored to your OS and computing behaviors. This guide provides tips for selecting the best antivirus software for your system.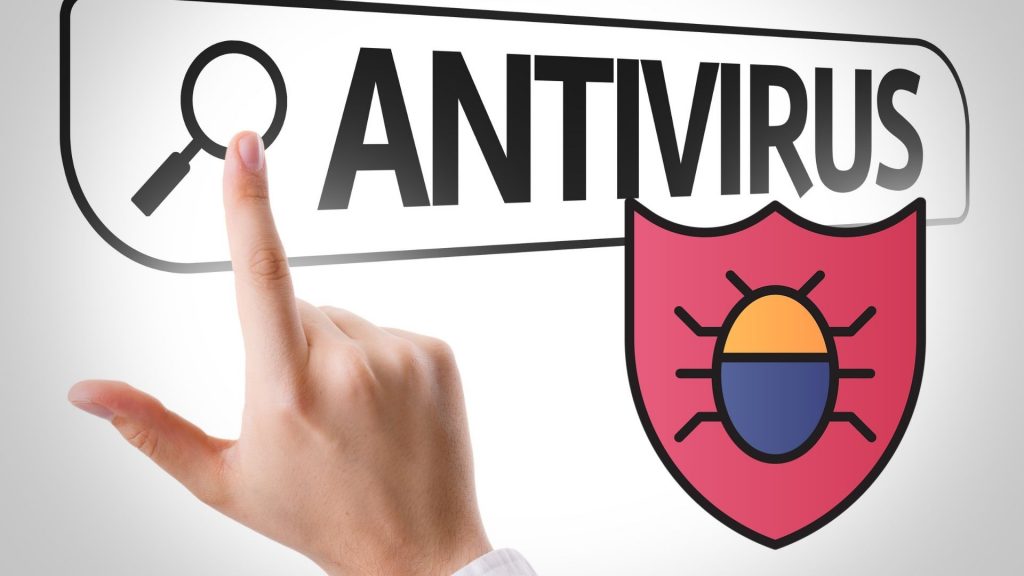 Efficacy – As a matter of course, antivirus software can provide real-time protection against viruses and malware, as it runs virus scans. Furthermore, it looks for suspicious links and shady websites to keep you safe. In addition, it offers ransomware protection and monitors unexpected behaviour that may indicate the presence of new and unidentified viruses and malware. Your antivirus software should be able to identify these new online threats without raising too many false alarms.


Low resource consumption – Antivirus software that consumes a lot of resources is not recommended. You may try another service if, after installing the program, websites open slowly, apps perform poorly or file copies take longer than expected. If you experience sluggish performance after installation, you may want to keep looking. Our top picks all offer a free trial to give you a chance to test out the antivirus program.


Discounts and prices – Antivirus protection isn't just about paying the sticker price. Check a company's website for discounts before you buy. Purchasing antivirus packages for more than one PC (for example, for 3 or 5) can also reduce your cost. A discount may also be available on an app's Amazon page.


Privacy – To offer good protection against cyber-attacks, antivirus software must monitor what happens on your PC, communicate with your company's servers about unusual behaviour, and make sure your banking transactions are secure. As much as possible, companies anonymously share this technical data so that your privacy is protected. Nonetheless, if you are interested in learning more, you can read the privacy statements on the official websites of the security companies to find out how the companies treat your information.


Identify the required features – The most important security feature is anti-virus protection, but there are also other features you should look for as well. Using public Wi-Fi networks requires choosing a product with a VPN. A product with parental controls is recommended if you have children. These advanced features are available (as well as many more) in Norton 360, one of the more comprehensive products listed here.


Consider the devices to protect – You may need the protection of a variety of devices. For example, the top McAfee plan can be used on up to ten devices, including smartphones — all the products on this list offer multiple licenses. In addition to offering top-quality apps for all major operating systems, like Windows, macOS, Android, and iOS, some of my top choices do not offer mobile apps. For example, BullGuard does not offer an iPhone app, but it has excellent PC gaming capabilities.
Try it out for free – A selection of brands are listed below that offer free trials without committing to anything. Panda, for example, offers a free trial for the first month. Most other brands offer a money-back guarantee without any questions asked. For example, Norton offers a 60-day refund period, and TotalAV gives a 30-day refund.


Try the software out – Take the time to test the product you selected. If you aren't satisfied, contact customer support. They are serious about maintaining their reputations, and they will fully honour valid refund requests. Before choosing the right product, you could test every item on this list – at no cost to you.


Security for other platforms – Malware and viruses primarily target Microsoft. On Android, however, just under 1% of apps are classified as potentially harmful apps with Google Play Protect installed.

Apple has tight control over its app stores, which contributes to the low threat to MacOS and especially iOS. Even though side-loaded apps do attack Macs, they are rare, and as long as you download apps only from the Mac and iOS app stores and remain careful when clicking links and downloading files, you shouldn't need an antivirus app on Apple devices.
What else to look for:



Ransomware protection – Many antivirus programs include ransomware protection, which prevents ransomware from encrypting your files.


Real-time scanning – A key component, the real-time scanner will be looking out for new malware before it can infect your system.


Scheduled Scans – The majority of antivirus programs let you set a schedule for your scans. There is a need to check which scans can be scheduled, however, since some applications only allow full scanning routines to be planned, not quick or user-configured ones.


Automated virus updates – An antivirus program that fails to remain up-to-date regularly won't be nearly as effective as it should be. Automatic updates are extremely important since most of us forget to do them.


File shredder – It might come as a shock to you, but deleting a file by clicking "Delete" then "Clear Recycle Bin" won't remove it from your hard drive. By doing so, it will just become invisible to you. A specialized program can be used to retrieve these files.
Normally, these files are removed from memory by new ones only after they have been pushed out of their memory block. File shredders, however, destroy your files completely and leave no traces on your hard drive.


Firewall – Anti-virus software can scan your online traffic for threats before they reach your device via the firewall.


Parental control – Often, children are targeted by cybercriminals because they aren't aware of the dangers they face online. With parental control, you can block certain websites, block file transfers, and receive emails when your children access harmful content.


Password manager – According to a Google study in 2019, 52% of internet users use the same password for multiple online accounts, which increases their vulnerability to identity theft. A password manager helps you generate unique passwords for all your online accounts.


Customer support – In addition to customer support, paid antivirus software companies offer phone, live chat, and email services. Free antivirus software usually offers only FAQs and forums for support.


You should also look for: System optimization, anti-spam, DNS protection, anti-phishing, and browser protection.
How do we test the best antivirus?
It can be quite a challenge to rank the best antivirus as the market is flooded with antivirus software solutions. Each antivirus service is carefully tested before it is chosen for our list, paying close attention to its intuitiveness, usability, and virus detection rate.
We also analyze information from reputable anti-malware labs such as AV-testing as well as AV-Comparatives. Finally, we take into consideration other factors such as customer support and extra features to draw conclusions based on the performance, safety, and many other factors.
In our study, we examined 30 popular solutions often regarded as the most trusted by cybersecurity experts. We've analyzed the top antivirus providers to compile a definitive list of the best in the market to help you select the right one. A critical factor was the ease of use across different types of users so that users could navigate and use it easily.
Then, we considered what other offering the antivirus software is providing other than antivirus protection. This includes malware and ransomware protection, as well as protection for multiple devices. The basic features of an antivirus suite, like real-time scanning and protection, should be provided by every good solution, but some vendors also offer features such as password managers and firewalls that go beyond the basics.
We test and evaluate the antiviruses on various points. Preference was given to those that offered a free trial. Price and value were also taken into consideration. We also paid attention to easy-to-use and integrated platforms.
1.    Is an antivirus really necessary?
It is essential to have an antivirus even if you have a Mac or Windows device since both of those come with some form of virus protection. Third-party antivirus software will provide total protection with endpoint protection and response, as well as blocking malware and potentially unwanted programs.
2.    Is it a good idea to use a free antivirus?
You will be protected against known, common computer viruses with free anti-virus software. However, you may still be at risk from unknown threats. It is true that free antivirus programs only prevent and remove basic malware. Cybercriminals are becoming more sophisticated in their methods to infiltrate your devices every day. The good news is that paid antivirus solutions provide even more privacy protection, covering your digital life from every angle. 
3.    Do antiviruses slow down my computer?

The performance of your device may be affected by antivirus software – but the system slowdown usually occurs during a full system scan. In addition, the best antivirus programs allow you to use your device uninterrupted even while they are scanning.
Conclusion for Best Antivirus Software
You need to know your needs before choosing an antivirus software package. While some people benefit from free packages that offer basic protection, others need more comprehensive protection. Installing antivirus software on your PC is as important as setting up your operating system. Although you may be aware of potential threats and practice extreme caution, you may still need an antivirus program-or a whole suite of them-to protect yourself against some threats.