Torrents are legal, as long as you download content that isn't copyright protected. If you try to download copyrighted movies and shows, you may be subjected to serious penalties. Major studios monitor IP addresses of devices that download their content illegally. These companies will contact your related ISPs (Internet Service Providers) to trace you. ISPs in most of the countries are legally obliged to share details of the users who illegally download content.
Searching torrent sites on Google will often expose you to cyber-attacks and other security threats as Google is bound to hide torrent websites, and show fake torrent sites on SERPs containing myriads of ads and malicious links.
However, there are many good torrent sites out there, which many users may be unaware of. Even with trusted websites, one needs to be careful as to retain their online security and not be prone to risks. For this, it is highly recommended to use a powerful, secure and reliable VPN (Virtual Private Server) that will protect your privacy by hiding your IP address with high-grade encryption. 
In this post, we are going to look at the Top 10 Best Torrent Websites in 2022 that are completely safe and in working state:

* Use torrents just to download legal content! it's not legal to use torrents to download files protected under copyright.

Top 10 Most Popular Torrent Websites in 2022:
Established in 2003, the Pirate Bay is one of the most popular, reliable torrent websites featuring a wide range of verified leechers and seeders. For many years, it has been a topmost torrent site which allows you access to various content ranging from games, TV shows, movies and so much more.
The Pirate Bay offers instant download support and has more than 50 million visitors per month. You can find content in 35 different languages, which is why the Pirate Bay happens to be one of the world's best torrent websites since 2018. Torrent files on the site are in millions.
1. The Pirate Bay
Best thing about the Pirate Bay is how it prioritizes security of users. It verifies leechers and seeders to ensure only trusted torrents are added to the site. This prevents you from infecting your computers. Besides, it also has an impressive filtering system which you can use to search torrents by file format, gaming console and quality.
You will get a few ads on the website, but you can easily avoid them with a powerful VPN or ad blocker.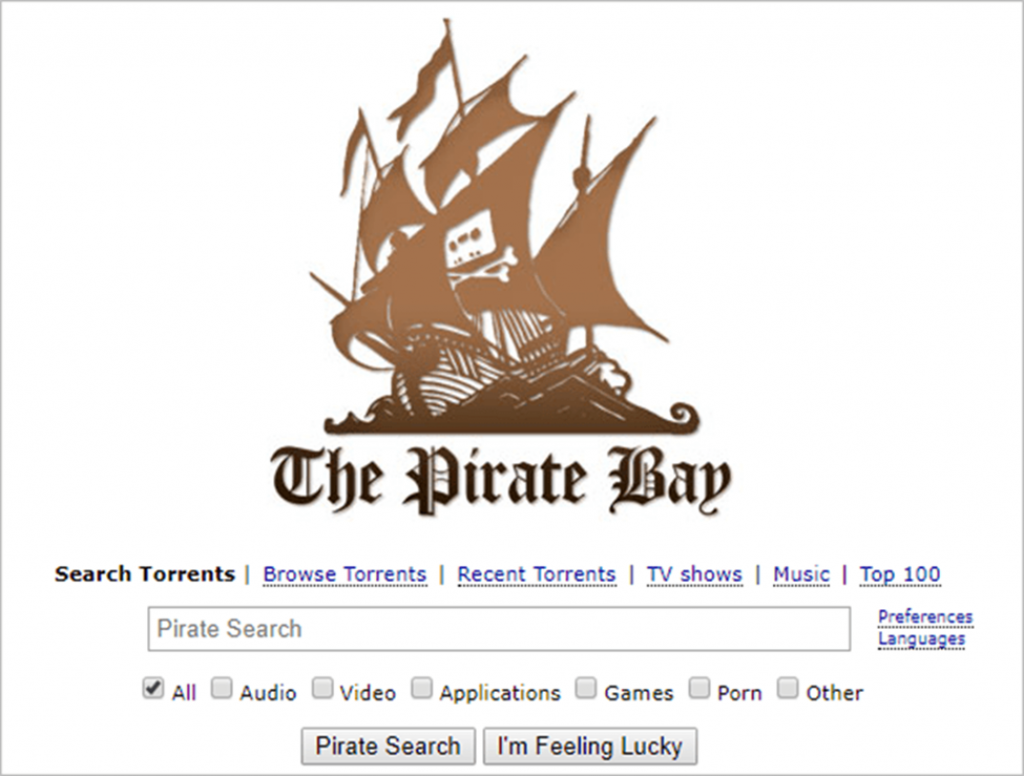 2. YTS
YTS is one of the industry-leaders when it comes to torrents, giving tough competition to The Pirate Bay. It is a movie torrent site featuring an extensive ranging library of classic as well as latest movies.
YTS has become very popular amongst users due to its high-quality torrents, most of which are in 1080p and come with captions. No wonder, it has over 75 million visitors every month from across the globe.
The layout is simple, intuitive and clear, perfect for newbies. The platform mainly focuses on movies. For other types of content, you need to see other platforms.
3. RARBG
RARBG Though it has too many ads, RARBG verifies all torrents and delivers a personalized viewing experience to users. It has a clean, well-arranged layout which helps you easily search for content through filtering categories. One thing that makes RARBG stand out from the rest is the faster speed at which new releases are added to the websites.
Founded in 2008, RARBG is a well-established website with high-quality content, regular updates, renowned moderators and a strong community. It verifies all torrents before adding them to the site to prevent fake content. But, as compared to other sites, its library is limited.
4. Torrentz2
Torrentz2 is like "Google" for torrents. Meaning, it is a meta-search engine that will return many results from dozens of torrent websites when you search for a title. You will see results from even popular websites stated above such as 1337x, the Pirate Bay, YTS and so on.
It is free, reliable and a powerful torrent search engine.

5. 1337x
1337x has a straightforward, minimalistic and systematic interface where you can easily download torrents by filtering categories. It is one of the best Pirate Bay alternatives, especially if you're looking for a simple yet well-ordered layout.
Launched in 2007, 1337x is a recognized website with over 50 million visitors every month. It has a huge range of high-quality torrents including TV shows, movies and games. Best thing about 1337x is its active and strong community that provides regular updates.
The website has a very few ads and it prioritizes your privacy to a great extent.
6. EZTV
EZTV As the name goes by, EZTV revolves around TV shows, especially British and American TV shows. However, you can also watch loads of other international TV shows. Make sure you visit the latest URL of EZTV, as it keeps on changing.
7. Limetorrents
Again, Limetorrents also has a minimalistic, simple interface that is perfect for newbies. The layout is intuitive, fast and makes torrent downloads a breeze.
8. Zooqle
Zooqle has a large library of movies, games and TV shows. You will find a lot of content here that you won't find easily on other torrent websites. However, the layout can be a bit daunting for the beginners, as it doesn't have a user-friendly interface.
9. TorrentDownloads:
TorrentDownloads has lately become quite popular amongst the users due to its large content library. You will find many titles here which aren't easily available on other torrent websites. Also the layout is quite user-friendly and simple.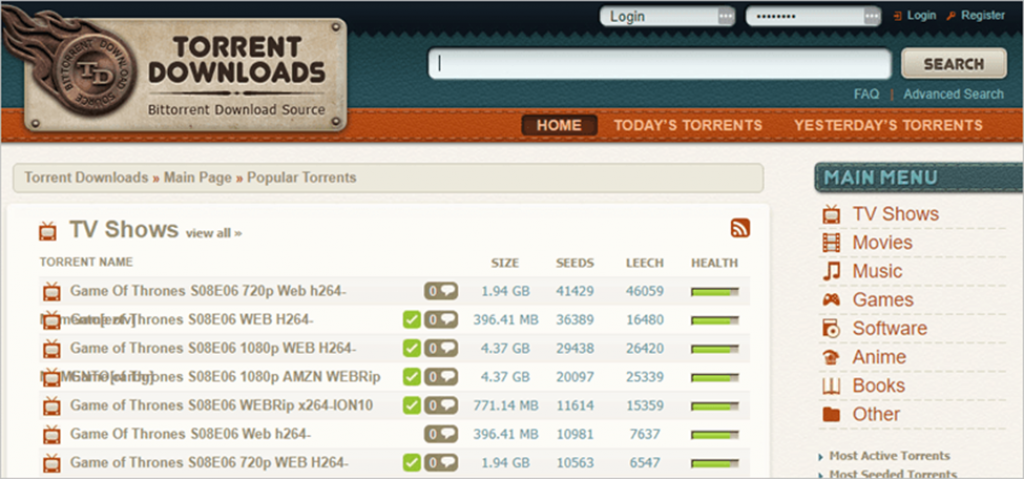 10. Torlock
Torlock stands 10th on our list as it claims to be a "No Fakes Torrent Site". The content added here is high-quality and genuine. The library is fairly impressive.
Conclusion: With this, we conclude our post on Top 10 Best Torrent Websites in 2022. All the websites listed above are reliable and fairly secure for torrents with minimal ads. However, users still need to be very careful when browsing torrent sites in order to protect their privacy online.
When using torrent sites, it is highly recommended to use a secure, powerful and trusted VPN such as NordVPN, ExpressVPN, etc. to enhance the security layer and dodge cyber-attacks.