VPNBook is a VPN service that offers servers in several countries. The service connects to a VPN through the OpenVPN client or a PPTP connection. There is a minimal variety of geographic locations. Available servers include the United States, Canada, and Romania. VPNBook can be used to bypass certain government restrictions. The service can be connected in two ways, by connecting through a third-party OpenVPN client or via PPTP.
Mac OS X, iOS, Android, Ubuntu, and Windows operating systems have built-in PPTP support.
You can also use software (OpenVPN clients) that provides the protocol stack, file system, and process scheduling. OpenVPN uses the SSL protocol, which is generally more secure than the Layer 2 tunneling protocol PPTP.
How does it work?
VPNBook does not have dedicated applications for any platform, but it is compatible with all devices that can run OpenVPN. As such, you get a no-frills service without additional features like Kill Switch to keep you protected from accidental leaks of your information.
For security, the provider uses AES-256 encryption but has a less-than-ideal logging policy as it stores users' IP addresses and connection timestamps. Speed is another factor where the provider performs poorly.
While still pretty good for a free service, that's because the standard for free VPNs is quite low. Therefore, in this VPNBook 2021 review.
It helps you virtually change position. What this means is that even if you are in India, your machine can pretend to be in the United States. Not only this, VPNs can be used to form a virtual private network (as the name says) and can be used for intranet purposes in a small office or organization.
What operating systems does VPNBook support?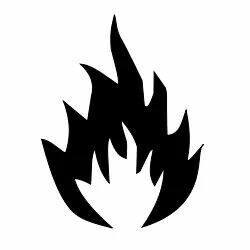 VPNBook officially supports the following platforms:
Windows
Mac OS
Linux
Android
iOS
However, VPNBook does not provide any client application for any of these platforms. So, to use VPNBook, you will need to download an OpenVPN client for your platform. You can also download the Schema client, but again, we recommend you stick with OpenVPN. Also, you will only get access to a single server through Outline.
Therefore, you should download an OpenVPN client for your platform. VPNBook makes the following recommendations:
Windows: OpenVPN graphical user interface.
macOS: tunnel vision
Linux: OpenVPN client command line
Android and iOS – OpenVPN connection
Features
Free PPTP and OpenVPN services.
Unblock websites with anonymity.
100% free.
No restrictions.
Good performance.
No bandwidth limits.
Strong encryption.
SMART CDN support.
Innovative features
Jurisdiction
VPNBook comes from a secure jurisdiction, i.e. Switzerland. The country is not part of the 14-eye alliance nor does it also follow mandatory user data retention rules. Therefore, you have nothing to worry about as far as government surveillance is concerned, as VPNBook is located in a country with secure jurisdiction.
Security
VPNBook is secure because it uses good encryption standards. The provider offers PPTP and OpenVPN protocol that uses 256-bit military-grade encryption by default. The provider claims to use AES-256 encryption:
VPNBook maintains logs.
VPNBook keeps logs to some extent, such as IP and connection timestamps.
While the vendor is pretty good about encryption, it has a logging policy that raises some concerns. For example, the vendor mentions that they store IP addresses and connection timestamps.
Compatibility – Supports different platforms and devices.
This VPN is compatible with Windows, macOS, Android, and iOS. However, it does not have dedicated clients for any of these platforms.
This means you will have to use third-party apps like OpenVPN GUI and OpenVPN Connect to access VPNBook on Windows and smartphones, respectively.
Supported protocols and encryption
VPNBook lacks the major protocols and you can't expect them to offer multiple security protocols. They offer two options in a freemium service which are PPTP and OpenVPN. Between the two protocols, only OpenVPN is recommended as it is the most vigorous VPN protocol that hackers cannot penetrate.
OpenVPN uses 256-bit military-grade encryption by default, which will satisfy your security needs. However, you won't have the luxury of choosing your protocol according to the specifications of your device and operating system.
Compared to CyberGhost VPN, VPNBook has a poor collection of protocols that make it weak and vulnerable to mass surveillance, cyber-attacks, and more.
Speed
The speed tests of the VPNBook service were conducted while using the company's OpenVPN implementation, using UDP over port 53. In each case, five test runs were performed with testmy.net from a location in the Caribbean. Connections to the USA were made to a server in Miami and the Germany tests went to a server in Frankfurt.
I used IPLocation.net to test the actual location of the VPNBook servers that I accessed. The US1 server was unavailable, so tests on connections to the USA ran without a VPN and then through connections to the VPNBook US2 and Canada servers. Transatlantic tests ran through the VPNBook server in Frankfurt-am-Main.
Graphs show the highest, lowest and average speeds for each server and location. See our full-speed test explanation for more detail.
When using a VPN to get into overseas video streaming services, you need to be sure that the VPN doesn't slow down the connection so much that it is too slow to watch streaming videos comfortably. You need about 2 Mbps to watch SD video and 3 Mbps for HD video.
As you can see from the results, the US server slowed down the connection to below the necessary speeds for streaming video. However, I was able to watch videos from US sites – they just took a long time to load. The local internet speeds were not very fast, and so if you are in a location with slightly better underlying internet, then the impairment of VPNBook would not make it impossible to watch streaming video from the US.
The download speeds through the Canadian server were much better and would make it possible to watch SD videos over the internet. However, the upload speeds on the same connection were inexplicably slow. I disconnected and reconnected several times and tested the speed of the unprotected line again each time to make sure that this performance was not due to faults with the underlying internet service. However, these slow upload speeds occurred whenever I was connected to the VPNBook Canadian server and not on the unprotected line.
More tests were performed with ipleak.net while I was connected to the VPNBook server US2, to check DNS leaks and the WebRTC bug. This site reported my location as Manassas, Virginia and all of the DNS servers that the test site recorded were in the United States. So, VPNBook successfully hid my identity.
While still connected to the US2 server, I used our leak testing tool which also detected my location as being in the United States. This test site could find no WebRTC inconsistencies or DNS leaks.
My internet service provider does not use IPv6 addresses and so I was unable to test for IPv6 leaks.
Price
VPNBook offers its services free of charge. However, you will have to pay to reach a dedicated IP VPN subscription.
The service exclusively offers a dedicated IP VPN feature that you can avail of after paying $7.95 monthly.
Likewise, the dedicated VPN feature is integrated with different advantages like 500 GB+ of dedicated bandwidth and 5 simultaneous connections. You can also check out the IpVanish review as it offers unlimited simultaneous connections.
Advantages and disadvantages
Open source software service.

Challenge/response authentication.

Easier login.

Protected scripts

Integrated MacOS Keeyvhains and Windows Crypto API.

Integration with macOS.

Load balancing.
VPNBook does not support Netflix

Login credentials are usually changed.

Not much detail on the type of encryption being used.

Limited locations are available to choose from.
Other benefits
Support for a range of API support.
Multi-daemon support.
Adaptive protocol
Web-less VPN
Bundled profiles.
Universal profiles included.
Crl support
Local subnet blocking.
Platforms
Free VPN – 100% free PPTP and OpenVPN service (vpnbook.com)
Public Opinion
VPNBook is a simple service that simply goes about the business of doing the job of protecting your data when you're online, making your connection anonymous to avoid censorship, and changing your location to allow you to access specific sites. Its performance is pretty solid and it doesn't worry too much about presenting too many complex advanced features. Our rating for VPNBook is 7.1/10.